Principal's Message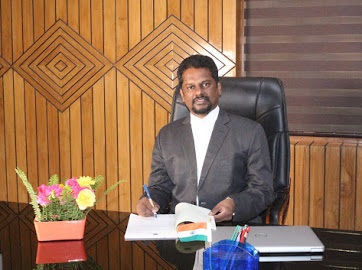 Dear Students, Parents and Visitors,
It is with great pleasure that I welcome you to our school website.
I am very happy to be a part of this incredible learning community, St. Patrick's Academy, Dehradun. I am hopeful that I will carry forward the Patrician legacy with innovation, creativity and commitment in the years to come. It is an honour to serve this great community and I treasure the relationships with the staff, parents, and students. I am delighted to be in a position to positively impact the lives of students and teachers.
Today we are in the midst of a Pandemic which has plunged the human life into chaos, including the school life of children at a greater extent. Human fortitude had always survived such situations in the past. I, therefore, strongly believe that our resilience will outsmart the current crisis too.
My vision for every Patrician is to have an ideal school environment where each one feels secure, comfortable and challenged. Students and staff will encourage core values and each other. Teachers will be encouraged to try innovative instructional methods and assessment techniques in classrooms for effective learning and evaluation.
The school attaches great importance to various activities outside the regular class routine. We insist on activities like sports, games and creativity through various expressions of art, which showcase the outstanding abilities of every child. These are designed to develop important traits of character like- honesty, self-confidence, co-operation and diligence and to further promote latent talents for leadership and responsibility.
Our determination to keep pace with the changing times will be in focus. No efforts will be spared to foster growth and excellence in positive School life. We have travelled a fair distance; however, the journey is at the infant stage and has to go a long way to touch the lives of many more. In this regard, I invite the companions on the journey – parents, teachers, students and well-wishers- to contribute their share effectively.
Sincerely,
BRO. SAJI. V. J.
PRINCIPAL